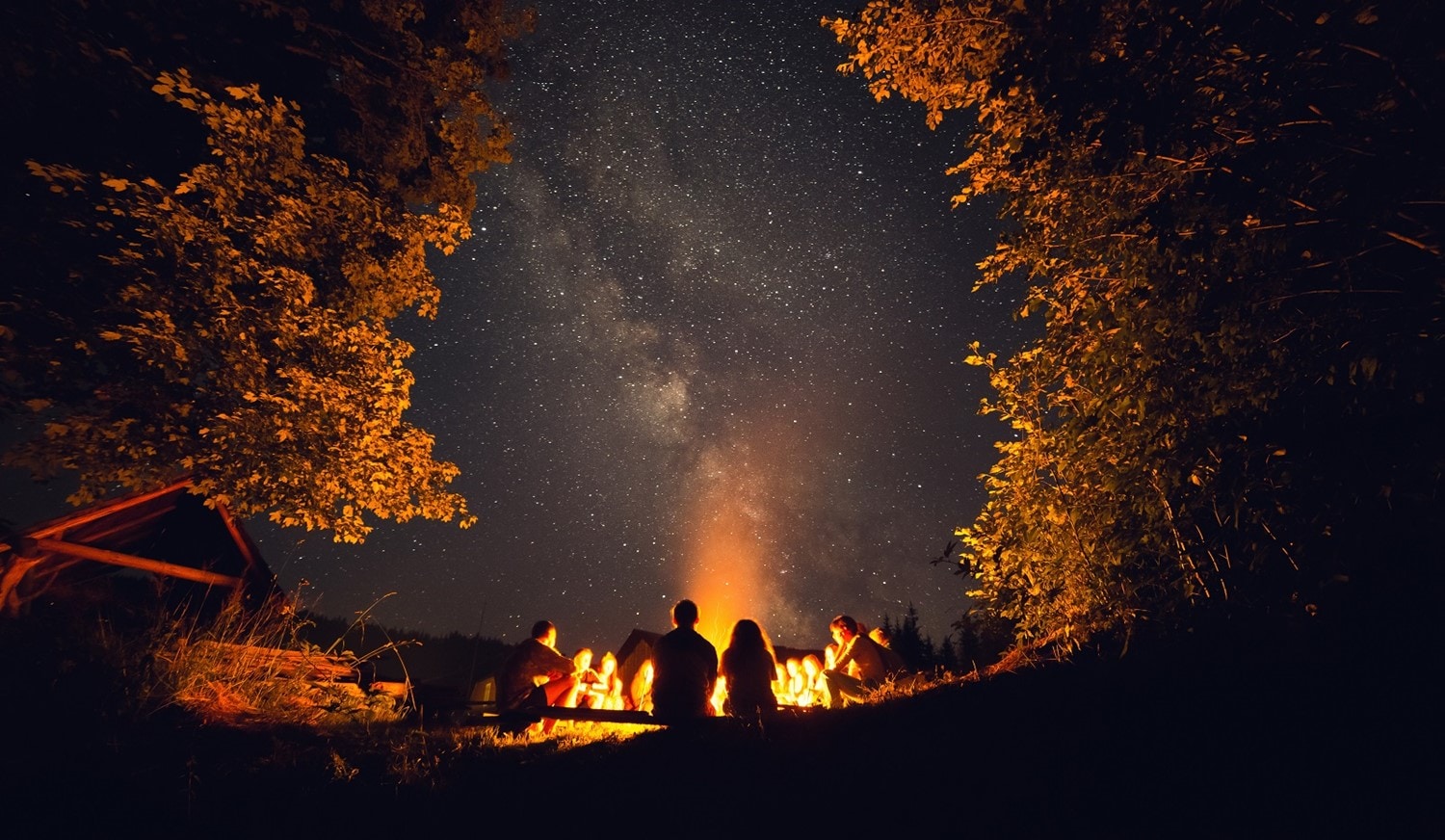 Being nestled right in central Alabama, Birmingham is just a stone's throw away from tons of killer campgrounds, both in the Yellowhammer state and beyond. Let's take a look at some of the best campgrounds in Alabama and other fun things to do in Birmingham.
Oak Mountain State Park
Oak Mountain State Park
is one of our personal favorite Birmingham attractions, because of the sheer number of possible activities right in our back yard. They have great amenities, with front and back country camping, 60 primitive camp sites, and the usual host of camp activities like trail hiking.
Tons of other activities are readily available too, including watersports, horseback riding, bike trails and a BMX park, beaches, and so much more. You could easily spend a full week here and still not see everything!
Tannehill Ironworks Historical State Park
This park
is for all you history buffs out there. Located just a hop, skip, and a jump down I-20 in McCalla, it makes for an easy overnight camping trip near Birmingham.
It spans 3 different counties' worth of camping, hiking, biking, and more, but the thing that makes this place real special is its connection to the past. Tannehill Furnace offers an awesome glimpse into Alabama's ironworking industry of yesteryear, with year-round access and things to see such as a working gristmill, blacksmith shop, and quaint little shops selling locally made goods.
Explore historic buildings that have been around for over 150 years, and be sure to book a session with Alabama Art Casting to learn about ironworking from the experts. When you're done, cool off with a root beer float at the Tannehill Creamery!
Rickwood Caverns State Park
Lots of people don't know it, but Alabama has tons of caves. If getting underground and checking out some gorgeous rock formations is your thing,
Rickwood Caverns
has some of the best hiking in Birmingham, both in and outside the cave system.
If you're not fond of tight spaces, don't worry—Cave tours are just a breezy hour long, easily accomplished by hikers of all ages, and there's plenty of room inside. In fact, this park won the 2020 Trip Advisor Travelers' Choice Award.
Other fun activities include gemstone mining, a gift shop, the Fossil Mountain Hiking Trail, and even an Olympic-sized swimming pool, plus a kiddie pool for the little ones.
Brushy Lake Campground
Just an hour and a half from downtown Birmingham is a
hidden gem
nestled in Bankhead National Forest. This small campground is perfect for folks who are trying to keep a low profile, while still enjoying facilities like running water and bathrooms—with just 13 sites available on a first-come first-served basis, this place feels exclusive, without feeling over-the-top. This campground promises to be much less busy than other nearby sites. For only 5 bucks a night, you simply can't beat it.
Bankhead National Forest offers tons of amazing hikes and mountain bike trails within a quick drive from the campsite by car. This includes Alabama's largest wilderness area, Sipsey Wilderness! Load up some supplies and make a weekend of it for the perfect low-cost getaway.
Wind Creek State Park
Wind Creek State Park
offers a quick and easy weekend road trip, and it's the perfect place to haul a fishing boat, or load up the bed with a couple kayaks. Settled right along the shores of Lake Martin, Wind Creek is one of the largest state campgrounds in the lower 48 states, which makes this one the perfect destination for bigger parties and family gatherings—seriously, it has almost 600 campsites!
It's a fisherman's paradise, with regular tournaments, but don't worry, because there's plenty to do for everyone. Be sure to check out their one-of-a-kind canopy zipline tours, as well as our list of secret camping hacks.
Meet the Hyundai Santa Cruz: The Perfect SAV for Camping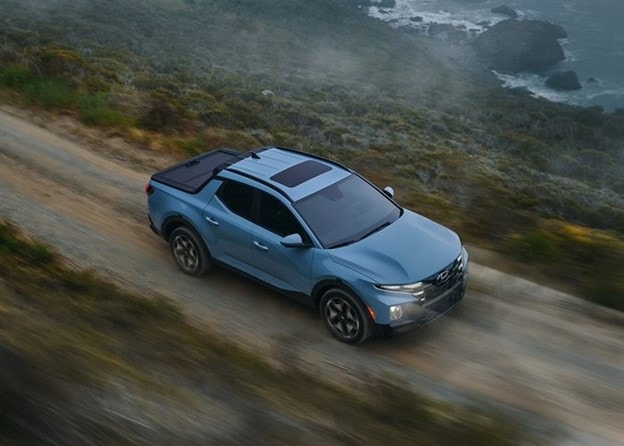 More and more cars are coming onto the market that appeal to folks with a sense of adventure—those who love camping, overlanding, and exploring. In that spirit, we'd like to introduce you to the first-ever Sport Adventure Vehicle (SAV): the
2022 Hyundai Santa Cruz
.
What the Heck is a Sport Adventure Vehicle?
Car companies are always coming up with new ways to describe their latest creations, aren't they? Sport Adventure Vehicle (SAV) is the newest for Hyundai. But what is it?
The Santa Cruz body style seeks to marry all the best parts of an SUV and a pickup truck, to provide the best comfort and utility on the market. The pickup-style bed is one of the key components in prioritizing a sense of adventure.
A Brief Overview of the 2022 Santa Cruz
There are a number of perks that Hyundai owners have come to expect:
excellent safety ratings
, plenty of driver assistance features, and an absolutely stellar
warranty
. Let's check out some key ingredients that set the Santa Cruz apart…
An SUV… with a Truck Bed?
Some are considering the Santa Cruz to be the first Hyundai pickup, due to the undeniably trucklike body style. Indeed, the inclusion of a bed makes it tempting to see this as a pickup, comparable to other small and mid-size trucks. Upon closer inspection, though, it's easy to see why Hyundai has chosen to go with the SAV designation.
The Santa Cruz sets itself apart by offering the comfort of an SUV, while providing cargo capacity that a regular sport utility vehicle simply can't match. At 52.1 inches in length and 53.9 inches in width, it may not have the absolute largest bed when stacked against other small pickup trucks—but, that was never the point.
The bed is fully equipped across all trims with high-grade D-rings and underbed storage compartments that allow you to secure cargo and maximize the space you're working with, and a 115V AC power inverter is also available to take your camping and overlanding game to the next level.
Luxurious Cab Space and Features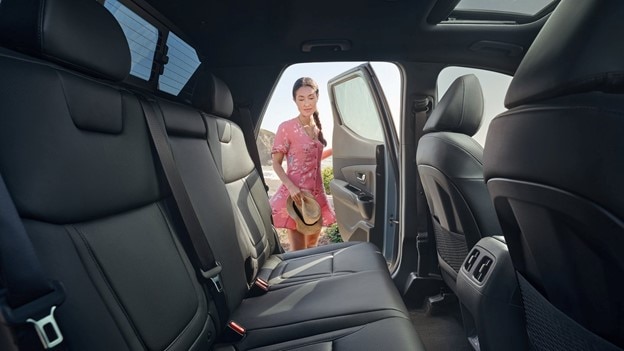 Car and Driver
has lauded the Santa Cruz has having one of the nicest cabins in its class, citing its use of stylish materials and great digital displays.
With a passenger volume of 101.8 cubic feet, the Santa Fe remains competitive among both mid-size pickups and SUVs alike, with plenty of room for five to fit, no problem-o.
Sturdy All-Wheel Drive and Solid Trailering
The AWD feature comes standard at the higher-level trims, and it really ups the all-terrain game to the next level. While you may not be taking this bad boy rock crawling in Moab, you can get out into the backcountry with all-time confidence.
3,500 pounds of towing capacity with trailer brakes is available in the base trims, with an optional upgrade to a 5,000-pound capacity when you spring for the 281 horsepower Smartstream Turbo 2.5L in the much-recommended SEL Premium and Limited trim levels.
Enough Talk—Get Out There and Have an Adventure!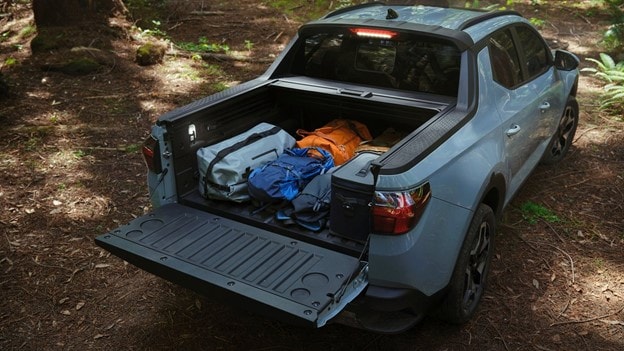 Summertime in Birmingham is just kicking off, and we have a lot of nice weekends ahead of us. If you're looking to see what all the buzz is about, and take your camping game to the next level, why not stop by and test drive a new Santa Cruz?
Give our Birmingham Hyundai dealership a call to set it up. We can be reached at (205) 502-2792 and have a variety of Hyundai lease deals and finance specials available.