Thanksgiving: The holiday in which gratefulness gets dished out by the spirited bowlful. However, tens of thousands of people across the country aren't able to truly enjoy the Thanksgiving festivities. In some cases, the kindness of volunteers is the only holiday joy they get to experience. So, embrace the time you have with family, then pay it forward by volunteering on Thanksgiving Day.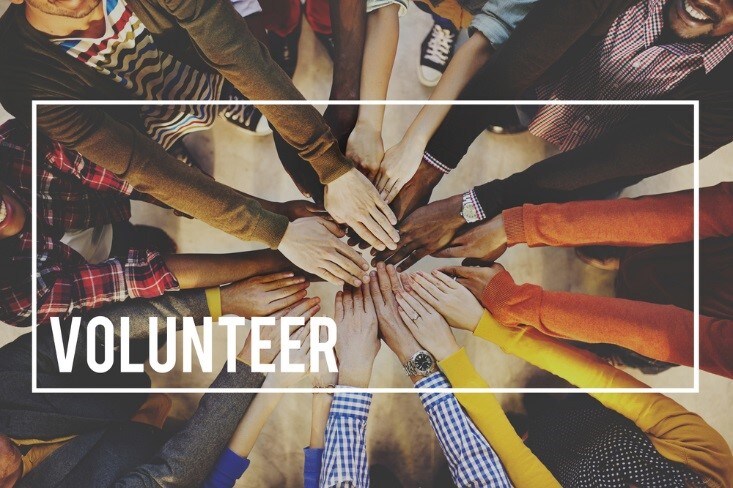 Volunteering Ideas & Opportunities on Thanksgiving
Give back to your local community or a complete stranger across the country. Here are some volunteering ideas and national nonprofit organizations that are accepting donations on Thanksgiving.
Give an Hour
Volunteer through Give an Hour, an American nonprofit whose goal is to provide emotional and mental health support to military members and their families, veterans, retirees, at-risk populations, and those in need. The organization accepts donations as well as experienced volunteers to help assist with event planning, outreach, and more. If you are a licensed mental health doctor, you can also register as a Give an Hour provider.
Visit giveanhour.org for additional details.
Family-to-Family
Having provided nearly 5 million meals to families across the country, Family-to-Family is one of the largest nonprofits in America. During Thanksgiving, the organization asks for donations that will give Thanksgiving turkeys and dishes to poorer families, veterans, homeless, and Holocaust survivors. They also seek donations to provide winter pajamas to children, Christmas gifts to families, and school supplies
Check family-to-family.org for volunteering opportunities.
Any Soldier Gifts
Show your support for a member of the U.S. Military stationed overseas—send them a gift this holiday season. Letters and packages are always welcome. Visit the Any Soldier website for details and mailing addresses.
Toys for Children
When you visit the mall to find Christmas presents, look for opportunities to donate gifts, food, clothing, and toys to underserved children. Many shopping centers have designated areas that accept donation drop-offs.
Gobble Til You Wobble Races
This virtual race can be run from any location you choose—including your basement's treadmill. Just starting? Jog the 1-mile race. Want a Thanksgiving challenge? Try the full 26.2-mile marathon. Either way, know that a percentage of your registration (15%) will be sent to Feeding America, the country's largest hunger-relief organization. Check hwww.har.com for details.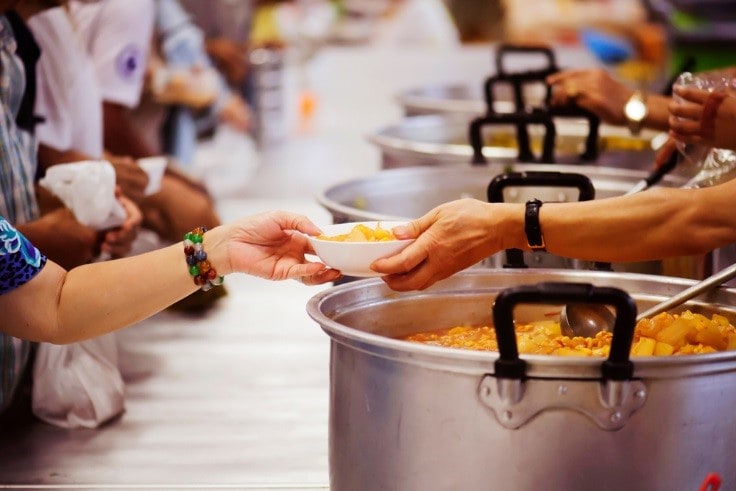 Where to Volunteer in Birmingham
Looking to take on volunteering in the Birmingham, Hoover, or Tuscaloosa area? Here are some top events and places that need volunteers on Thanksgiving.
Become a Caregiver Companion
Birmingham's ExpectCare is always welcoming volunteers on Thanksgiving! ExpectCare, a family-owned hospice service provider, employs licensed caregivers year-round—including on the holidays. Patients still need care, but caregivers deserve to spend time with family on Thanksgiving. As a Caregiver Companion, you'll be volunteering to support patients for a short period on Thanksgiving, allowing caregivers to enjoy the holiday.
If you'd like to become a Caregiver Companion volunteer, go to expectcare.com.
Support Hospice Patients
Amedisys Hospice is also looking for volunteers on an ongoing basis, and particularly during Thanksgiving. Volunteers can assist patients with preparing meals, cooking, cleaning, and by providing general companionship. They also need volunteers with pets to provide therapy to patients in assisted-living facilities, nursing homes, and hospice centers; if you have a dog, cat, or another pet that's certified by a humane-animal organization, consider volunteering at Amedisys on Thanksgiving.
Contact Amedisys for volunteering opportunities.
Foster a Child
Fostering is no simple one-day task—it takes a lot of commitment and compassion. But when you foster a child, you're providing them the best gift of all: a safe, secure, and loving environment, which is something they likely haven't had before.
Learn more about how to foster a child in Alabama.
Turkey Trot for Hunger 5K in Chelsea, AL
Held at Chelsea Ballpark Complex on Thanksgiving morning (7:30 AM), Turkey Trot for Hunger will be raising funds for St. Catherine's Episcopal Church's Beans and Rice Food Pantry. Every $15 donation helps feed one family on Thanksgiving. Visit stcatherinesal.com for additional info and to sign up.
Become a Big Brother or Big Sister
Thousands of children in Birmingham need a caring adult role model during the holidays. Big Brothers Big Sisters of Greater Birmingham hopes you'll make an impact on Thanksgiving by becoming a Big and mentoring a child (Little). Get involved. Donate. Volunteer. Visit www.bbbsbhm.org.
Birmingham Community Soup Kitchens
The Community Kitchens of Birmingham provides nutritious meals to the homeless and hungry all 365 days of the year. The kitchens, operating at St. Andrews Church and Grade Episcopal Church in Woodlawn, feed 65,000 people each year, and Thanksgiving is their biggest day.
If you can take time out of your holiday to help, sign up at thecommunitykitchens.org or visit any other local soup kitchen or food pantry.
Jefferson County Meals on Wheels
Many seniors in the Birmingham area do not have access to hot and healthy Thanksgiving meals. Volunteers from the Jefferson County Meals on Wheels program help by delivering hundreds of meals to those homebound seniors on Thanksgiving Day. Learn how you can become a Meal Delivery Driver at mowjeffco.org.
---
If you decide to volunteer through the Meals on Wheels program, make sure you have a vehicle large enough to store hundreds of hot meals. Visit our Birmingham Hyundai dealership to view our SUVs for sale, including the full-size 2020 Hyundai Palisade and Santa Fe. We have special Thanksgiving deals on new Hyundai vehicles, too. Contact Jim Burke Hyundai at (205) 588-6283 to speak with a salesperson today.
Happy Thanksgiving!
Sources:
stcatherinesal.com/?page_id=12012&fbclid=IwAR0MEB-IRR9AX1dfE4aZADG7NyG1OnSHfU7w_62cOELAnX5jReNzGva7s-o
har.com/2019-gobble-til-you-wobble-1m-5k-10k-131-262—birmingham/event_E0-001-128155543-1
giveanhour.org
expectcare.com/en/volunteer
bbbsbhm.org
amedisys.com
family-to-family.org
thecommunitykitchens.org
mowjeffco.org/volunteer
anysoldier.com/index.cfm