Need something to do in Birmingham this Halloween? Sure, you could cross-stitch a new piece for your bathroom, but why pretend to have graying hair when you could scare those follicles white at a Birmingham haunted house? Get your fright on this Hallows' Eve. Here are the 5 creepiest haunted attractions you won't want to miss.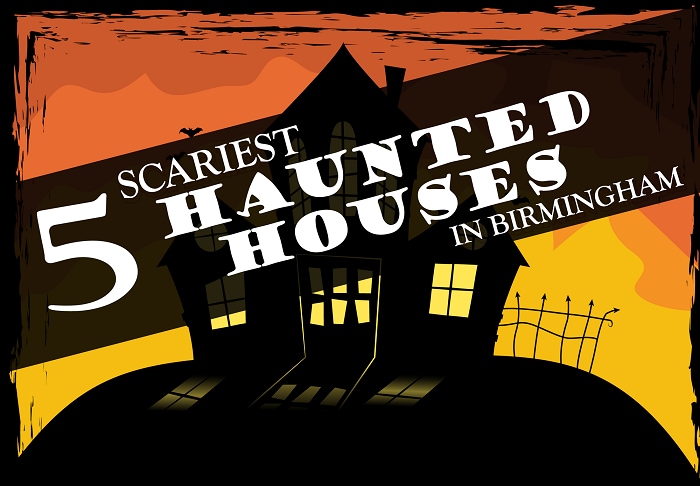 Sloss Fright Furnace
Known for its unique horror attractions come Halloween, the Fright Furnace is no joke. OUTBREAK 2 will have your heart racing; a full zombie-infested forest maze, complete with a 300-foot slide into the pits of Hell, will leave your own pits hellishly damp. If you make it out of the woods in one piece, park your Hyundai Santa Fe near the Marathon of Horror, a 25-foot projection screen, and watch horror films until your pulse normalizes.
The Fright Furnace is open through October 31, at which point it will close its doors until next season.
Warehouse 31
"It scared me so much, I peed my pants."
If that's not a glowing recommendation for a haunted house, we don't know what is. As perhaps the most terrifying haunted attraction in Birmingham, Warehouse 31 features 30,000 square feet of fright-filled horror—all in 3D! Meander through the darkened hallways of Rigamortis, slip through open doorways, venture into the Tunnel of Doom, and solve sinister puzzles if you want to see daylight again.
Warehouse 31 is open through November 3, allowing you to celebrate Halloween for one last weekend. Grab your tickets now.
Atrox Factory
Located in Leeds, Atrox Factory is the largest indoor haunted house in the Birmingham area. More than a ¼-mile of twisted halls attached to empty rooms will frighten even the most avid ghost-hunters. New for 2018 is the Atrox 4D Altered State experience. Those faint of heart should refrain from venturing through Altered State, but the courageous few who want a thrill like no other—this is your jam. You'll be strapped into the ride, allowing demons and ghouls to experiment on your soul at will. Sounds like a good time to us.
Atrox Factory is open until November 2 and accepts cash only at the gate. Buy tickets online to free yourself from the chaotic lines.
Insanitarium
Just north of our Birmingham Hyundai dealership, in Pinson, AL, paranormal activity is stirring at the Insanitarium. A real-life haunted attraction, the Insanitarium opens to the public each Halloween with all-new scares. What will come out of the sadistic minds of doctors Ausnemen and Folter in 2018? You'll have to journey inside to find out.
Insanitarium is open on weekends and October 30 and 31 this year.
Nightmare At 3008
Voted the #1 Must-See Haunt in Alabama, Nightmare At 3008 sheds light on the deepest, darkest corners of the mind, nudging you one step closer to insanity each minute you're inside the asylum. Only your wits can lead you out of the House of Psychos.
This Fultondale haunted house is open through November 4, 2018.
---
Frightfully Good Deals At Jim Burke Hyundai
This Halloween, the spookiest deals on new Hyundai models and used cars can be found right here at Jim Burke. With hundreds of sales available, including hand-picked specials on the 2018 Hyundai Sonata, our Birmingham car dealership is celebrating the season like no other.
Swing by to save money this Halloween! Located at 1424 5th Ave North in Birmingham, AL, Jim Burke Hyundai is here to serve. Contact us at (205) 588-6283 to speak with one of our Hyundai salespeople about our current incentives and lease offers.
Sources: