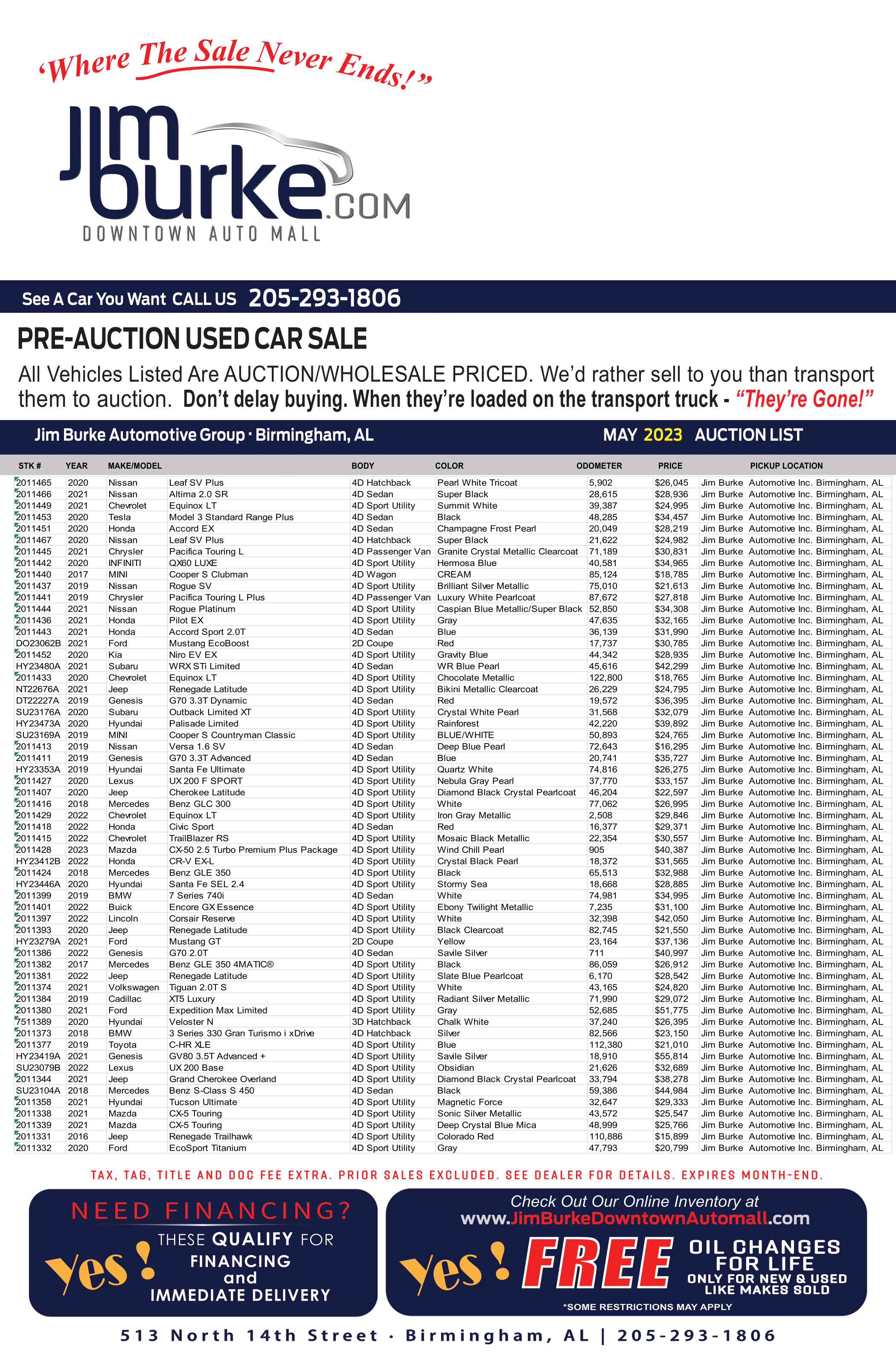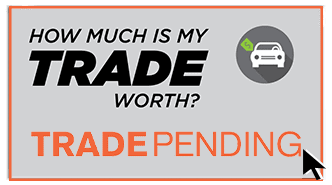 Many consider us the superior Hyundai dealership in Birmingham. So, why do some local Birmingham shoppers call us "Brooks and Dunn's wholesale auto sales store"? Because we want everyone to "Boot Scootin' Boogie" on over to our dealership and take advantage of our pre-auction car sales!
Instead of paying full price for a used vehicle or going to an auto auction with the hopes of snagging a deal on repossessed cars for sale, you can come into Jim Burke Hyundai in Birmingham and save money. Shopping our pre-auction auto sales will allow you to pay less for wholesale used cars, including pre-owned vehicles from brands like Hyundai, Jeep, RAM, Chrysler, Nissan, Subaru, Dodge, and more.
But act fast! Once these highly discounted vehicles get packed on the truck and transported to car dealer auctions, they're gone! Contact Jim Burke Hyundai at (205) 502-2792 if you'd like to learn more about our early car auction deals or to request a quote on any of our pre-owned vehicles for sale in Birmingham.
Make an Inquiry
* Indicates a required field